Air Purification
Air purification is a systematic process which removes contaminants from the air. The available air for respiration is not always healthy for lungs and sometimes the most polluted air is the one present inside the home. There are different sources through which pollutants are added to the air and make it harmful for instance smoking, pet hair, molds, pollen, bacterial or virus particulates and many others.
Contact Us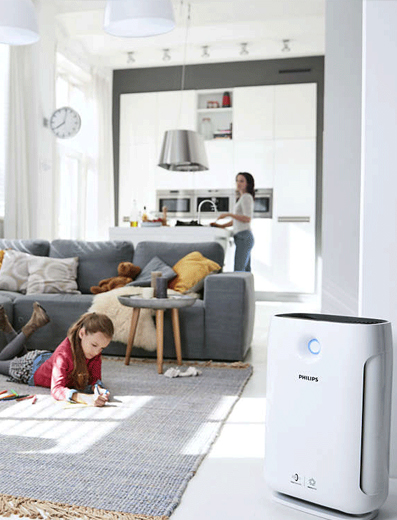 An air purifier is a device which can significantly diminish many harmful contaminants from the room air through filtrations.
Installing these machines will provide health benefits, as they supply unpolluted air without the numerous harmful particles that cause increasing instances of illnesses for greater numbers of people. The filtration system of the machine process the indoor air several times and, ultimately purify the air up to 97% and free the inhabitant from the unsafe contaminants.
Any type of bad plumbing seals or gaskets that may have a small leak will introduce sewer odour. Odour removal vent stack filters are considered as helpful equipment as they posses Zeocarbon. The efficiency of Zeocarbon for odour minimization is seven times longer than regular carbon alone.
Urine absorption into tile or tile grout also cause bad odour which can be reduced by installing a deodorizer mister in the bathroom. There are different spray products also available that can eliminate this problem by using them in a regular maintenance program.
If you would want to be assured that you are breathing clean indoor air in your house, then installing a central air purification system will be the best option for you. The best way to have a whole house air purifier installed is with the help of a contractor or electrician.
Why wait to make your home a safer
Contact Superior Performance TX today to learn more about our products, including our air purifiers, tankless water heaters, water filters, and even gutter guards.